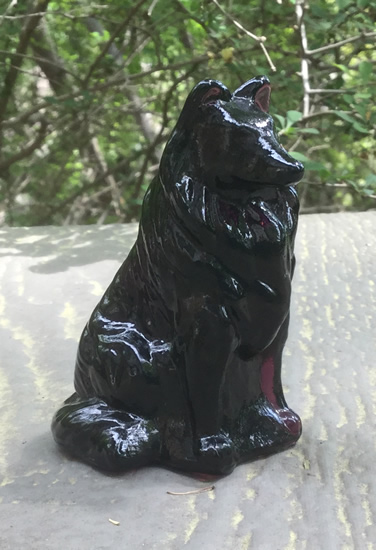 Often confused with Smoke, Black Amethyst is a dark glass that appears black at first glance. However, if you hold it up to the light, you will see dark purple through the ears, legs, feet , muzzle and tail of the collie. In the photo, you can see this in the ears and the left front leg. If it's smoke, these parts will appear to be dark gray without the purple hue.
In the photo below, the black amethyst collie is on the left, the one on the right is smoke.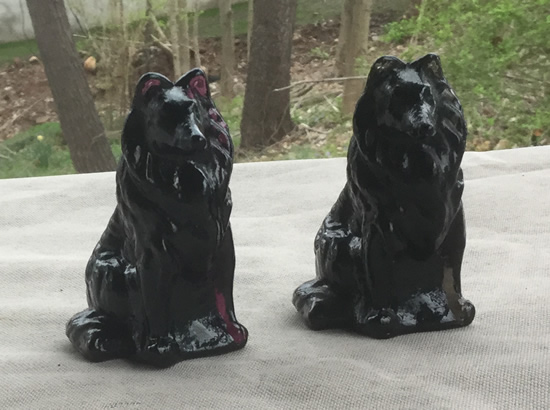 Mosser also produced black amethyst collies with a satin (frosted) finish.