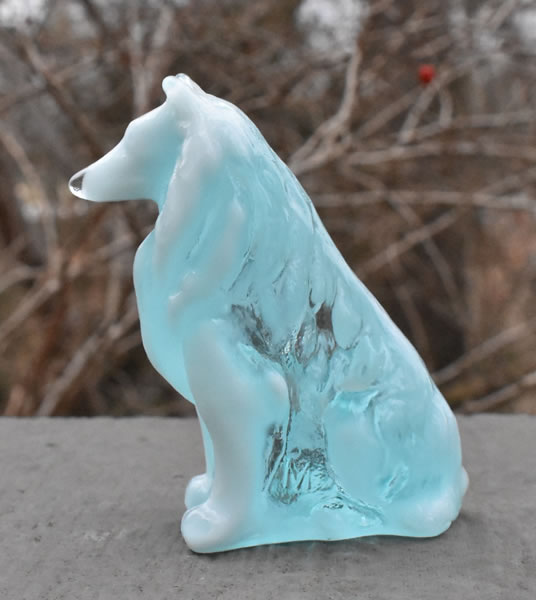 One color practically guaranteed to start an eBay bidding war is Windfrost. They're not all that hard to find, but oh-so beautiful!
Icy white frosts the head, ruff, legs and tail of this light blue collie. I believe these were made in the same manner as opaline / "opal" glass. Windfrost was also produced (but is much harder to find) in pink (aka "peach") and crystal.
Here's a view of the back: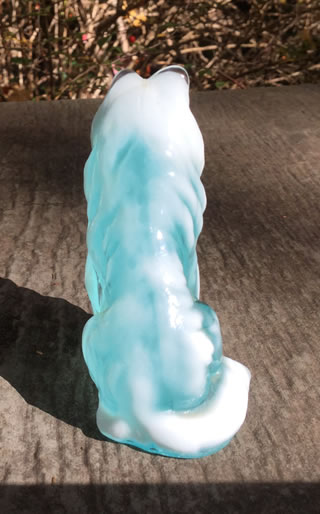 And the front: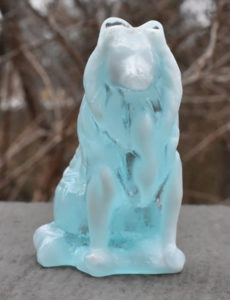 There's also a light greenish-blue variant collectors often call "Celery" Wind Frost: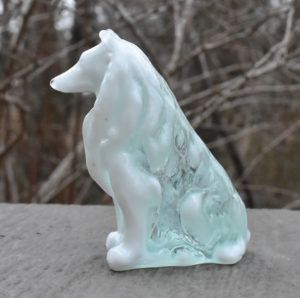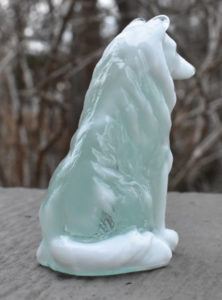 Both of these colors were also made in a satin finish.